Padded Headboards
At Padded wall panels, we make upholstered padded headboards for interior designers, homeowners, bars and restaurants. Decorate your bedroom with our carefully handcrafted custom made padded headboards. Feel free to bring your fabric or let us order fabric samples for you. Padded headboards can be handmade in small single, single, small double, double, king, super king or full wall mounted size.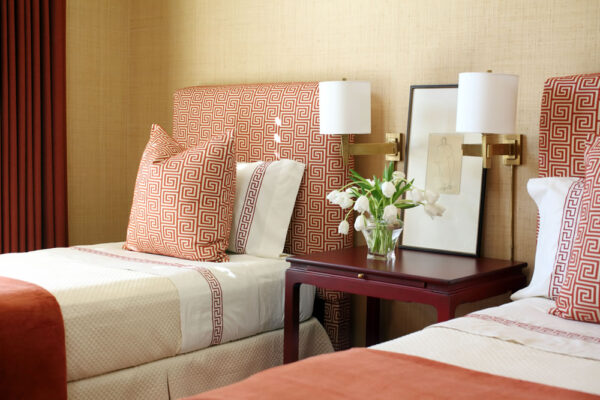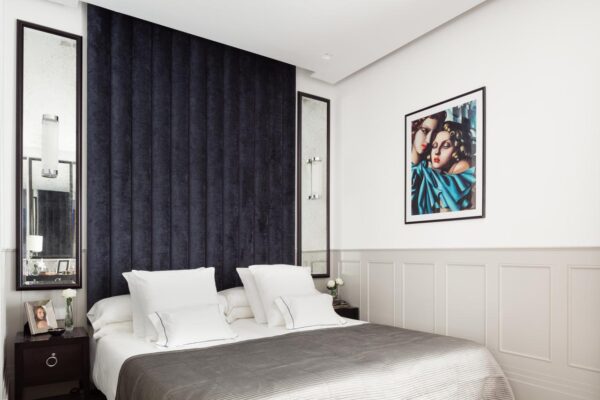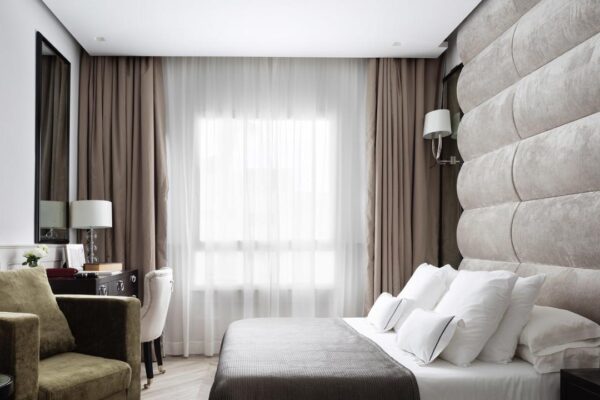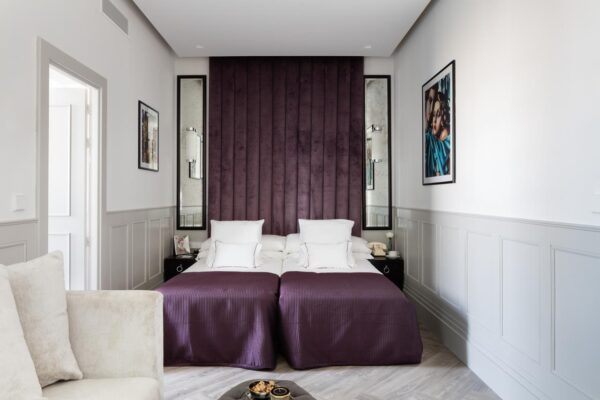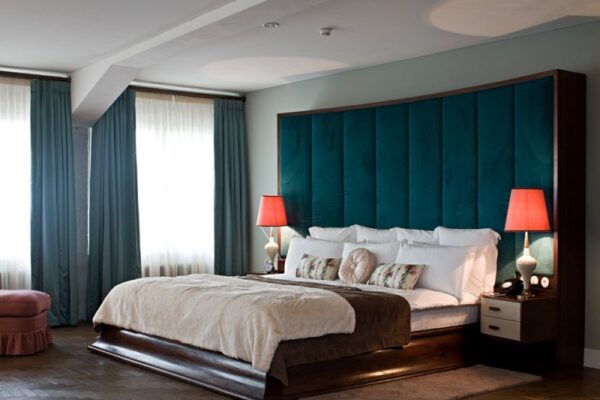 Bespoke Headboards – Channel Headboard
All our channel headboards are crafted in the UK using solid wood and upholstered in organic coir and locally sourced in the West Country organic lambswool. The luxury handmade upholstered channel headboards are then covered with our standard ivory, our brand new micro-suede or world-famous Romo, Kirkby, Colefax & Fowler fabrics, for an extra special, long-lasting finish. If however, you're looking for something entirely unique (in fabric or material) of your own choice, chances are we can make whatever your heart desires. You can order standard-sized (double, single, king, super king, wall panels) luxury headboards. We also offer custom made to measure headboards that are bespoke, fitting any size base. If you would like to adjust the size or look of our luxury headboards or to order completely bespoke headboards in the UK, please contact us on 0203 4172 110 to discuss your needs.
Custom made headboards
We believe that our custom headboard service is a fantastic way of bringing a bit of individual personality back into your bedroom. Whether you want something extra tall and eye-catching or a quirky custom button arrangement, we can ensure that your headboard is anything but boring. Our bespoke headboards are manufactured in our workshop directly to your width and height specifications. As well as being made to measure, there are plenty of other options to choose from.
Upholstery Fabric
You are going to need fabric for your headboard project. Would be a good idea to contact one of our team with your preferred colour and texture pallet. We can send discuss with you the best fabrics for your consideration.